We are a non-profit private school for students who are gifted or advanced and motivated.  We look for students who work well with us and with fellow students in an environment of strong academics with attention to emotional and social growth.
Las Cruces Academy is a school for gifted or advanced children, or, we may say, advanced and motivated.  
In the admissions process, we look to see whether the student is gifted or advanced and motivated. We do not demand that the child be both gifted and advanced, nor that he or she be either of these in all subjects – few of us are so gifted or advanced. In broad terms, the admissions process is used to gauge whether a student will thrive in an accelerated academic environment.
We have no rigid birthdate cutoffs, unlike most schools.  Each child is an individual, hence, each child is an individual case for admission and placement.  We place students in classes suitable for them.  
Learn About LCA
Changing schools is a big deal, academically and socially. Before even filling out an application, it's important to get an idea whether LCA is a good fit for your child, and for you. Come to an open house. Meet the teachers who will be teaching your child. See what students do on a day-to-day basis. Meet the Parent Committee. You might even decide to look at our policy handbook. 
Fill Out an Application
Our secure online application is used for prospective students in all grade levels. In the application, you will need to provide:
Parent contact information
Student biographical information, including PDF copies of any

Report cards
Individual educational plan (IEP)
Formal evaluation of giftedness
Formal diagnosis of ADD/ADHD

A narrative description of student advancement, giftedness, and/or motivation
Two references we can contact regarding your student
A $50 application fee
To process your application, we have an application fee of $50. This fee can be paid by credit or debit card in the online application, or by check made out to Las Cruces Academy. The application fee, which helps pay for staff time spent reviewing each application, is non-refundable.If you have any questions about the application, please contact Dr. Lou Ellen Kay, our Head of School.
We note that we do not have rigid cutoffs for student birth dates to enroll at a given grade level.  Grade levels are handy for administration but remain as simple guidelines; each child is placed individually in both age grade and subjects.  We also are pleased to note that we offer early kindergarten, not as day care but as an academic level.
Visit Day
If your application and letters of recommendation are tentatively approved by our admissions committee, we will ask you to bring your child in for a visit day. During this day, your child will be treated as much like existing LCA students as possible. He or she will receive class assignments and submit work during class. The teachers will evaluate your child's work and disposition throughout the day.
If you cannot bring your child for a visit day, we may offer tentative admission.
Admission Decision
After reviewing the application, recommendation letters, and visit day, our admissions committee will make an admissions decision to accept, reject, or hold your application. We will notify you of this decision promptly. If we chose to hold your application, we may ask you for additional information to resolve any questions.
Tuition, Contract, and Student Records
To finalize your child's spot at LCA, you will need to:
Make the first tuition payment. We will provide details of this payment with your admissions decision. Information on tuition and fees can be found

 

here.
Sign the parent/student contract, available here. You and your child agree at this point to abide by our policies.
Provide us with immunization records. We require students to be up to date on immunizations.
Enrollment!
This is the exciting conclusion to the admissions process! The first two weeks are a provisional enrollment, to be sure that we all work well together. After this time, enrollment is for the term. We hope and expect that your child will remain enrolled with us through the final grades we offer; this provides the best benefit of our unique education.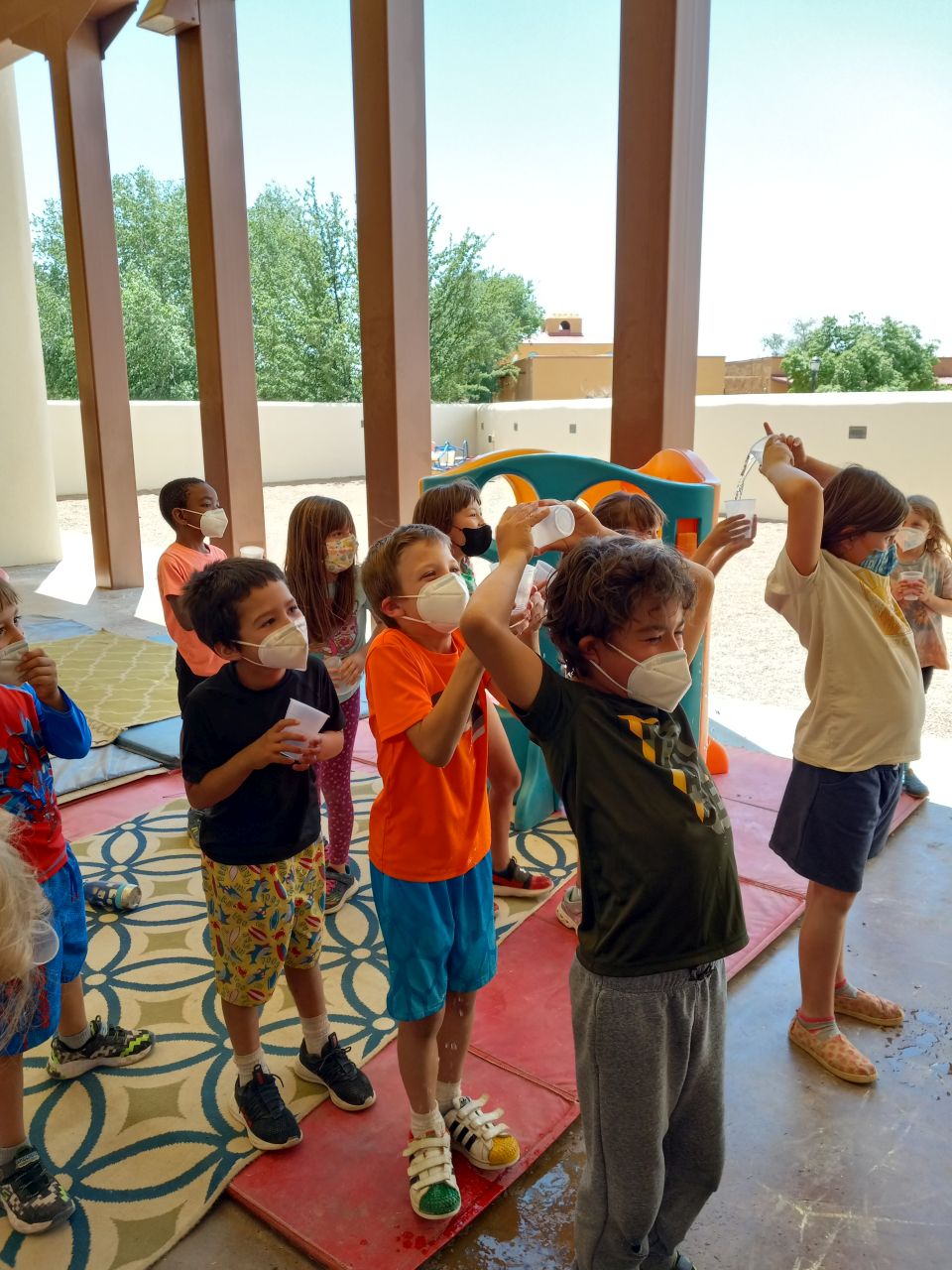 We prefer to admit students at the beginning of an academic year so that students benefit from the full curriculum and have all the background material at any stage. We do have mid-year admissions, which serve especially those families who move to Las Cruces in the middle of an academic year. In any case, it is best to apply well before your child may be attending our school. Early application can ensure that your child may be admitted to a class that may reach its size limit; the early K through K class is particularly small, having no more than 11 students. This also helps us to plan teacher assignments and employment contracts.