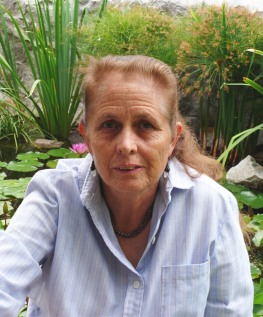 Lou Ellen Kay
Head of School, Teacher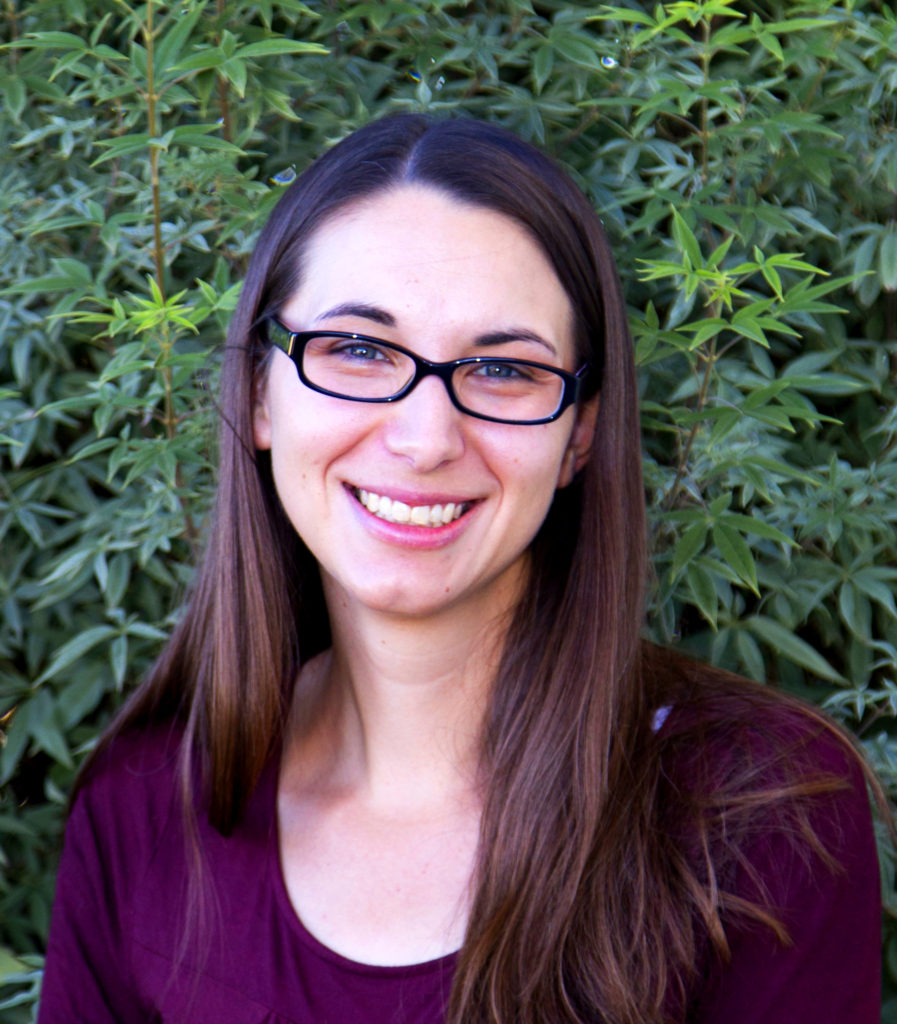 Elizabeth Brasher
Teacher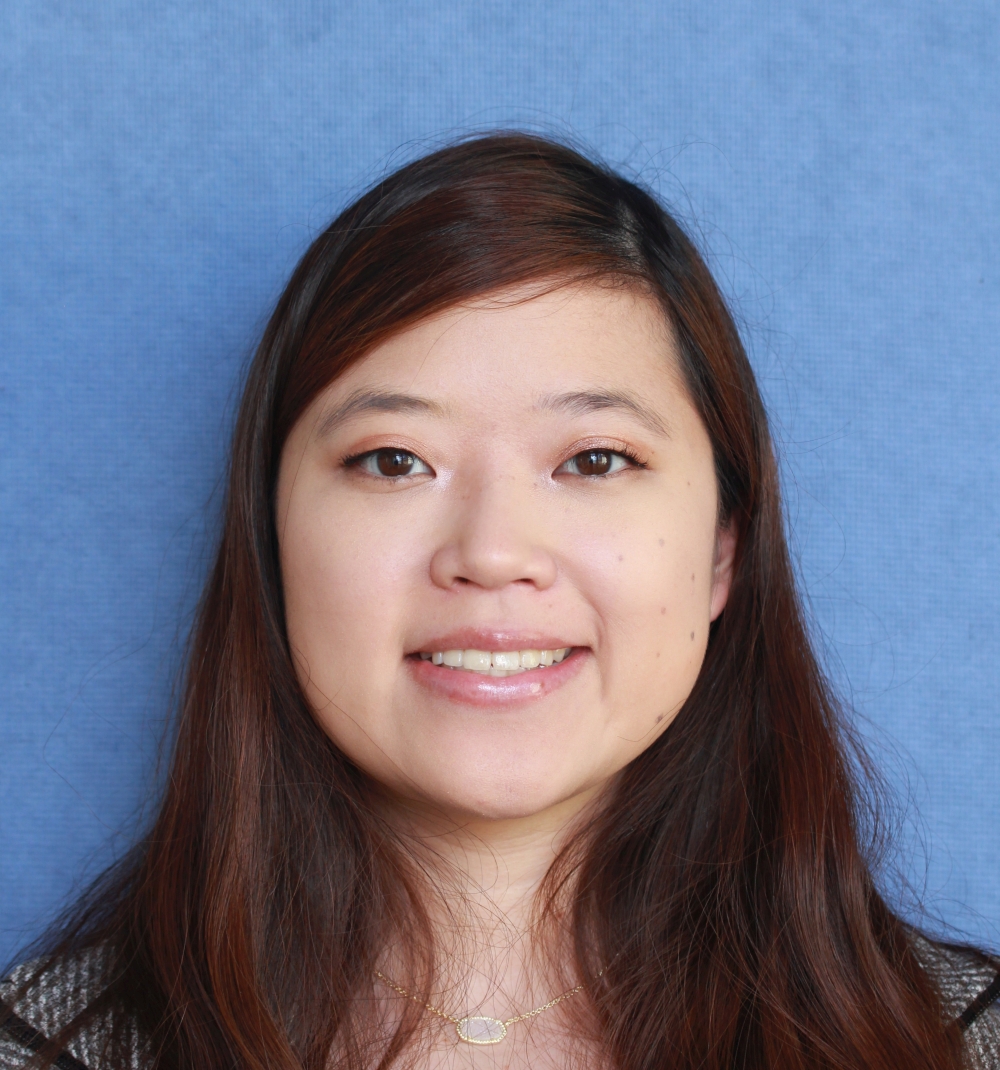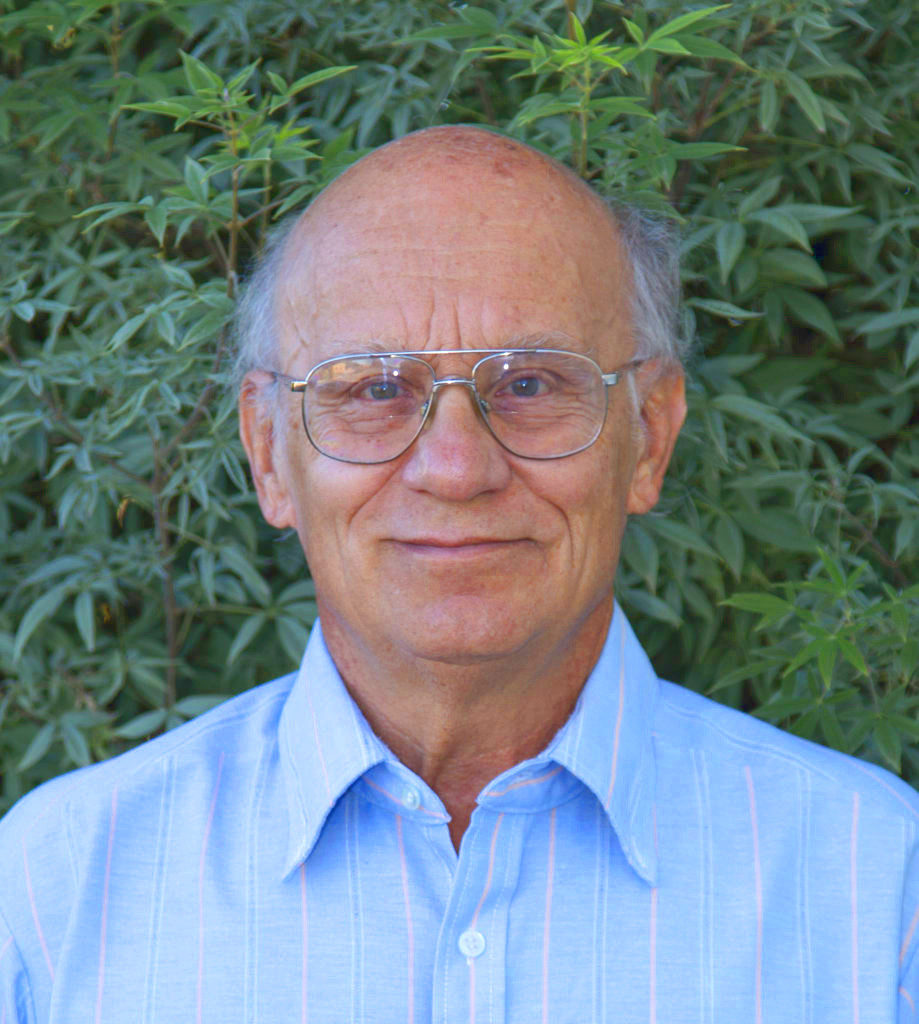 Vince Gutschick
Board of Trustees, Teacher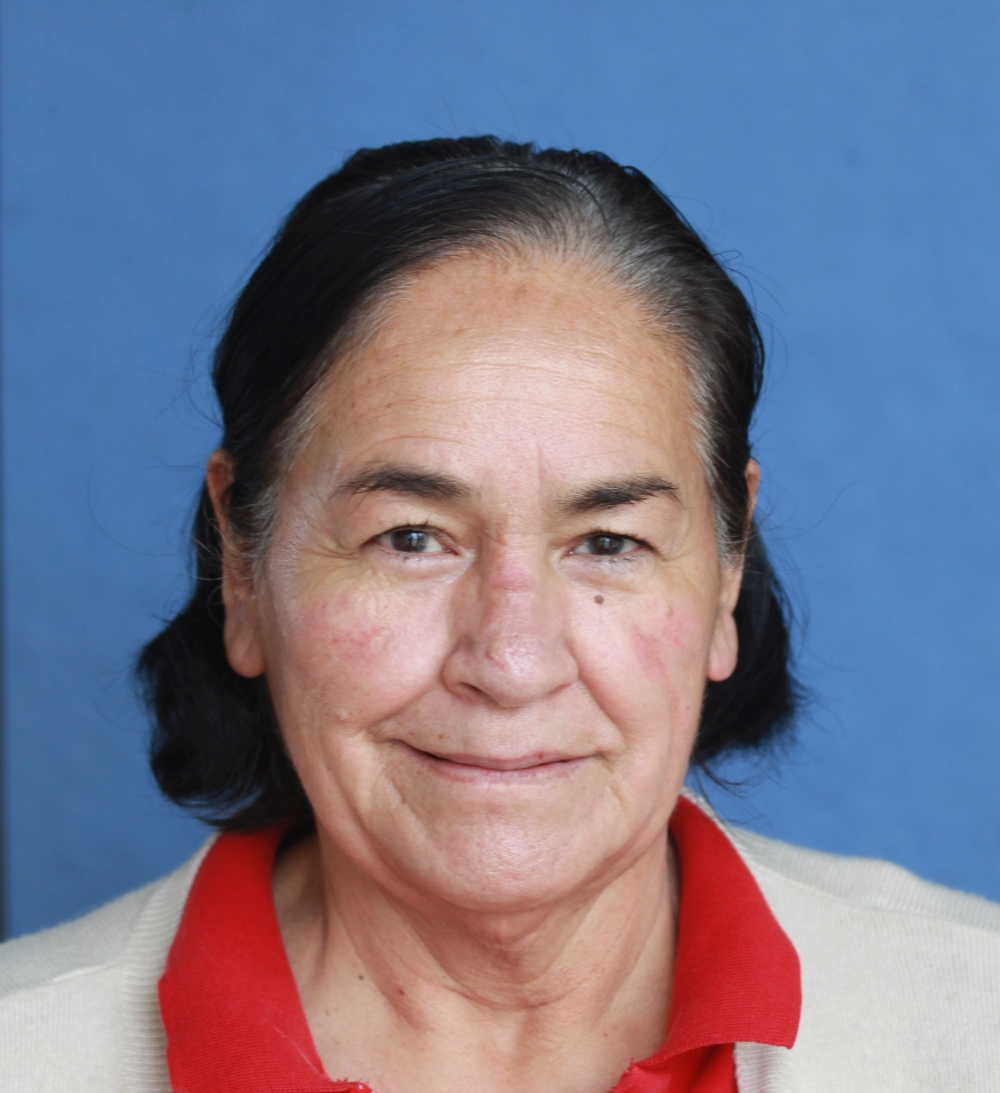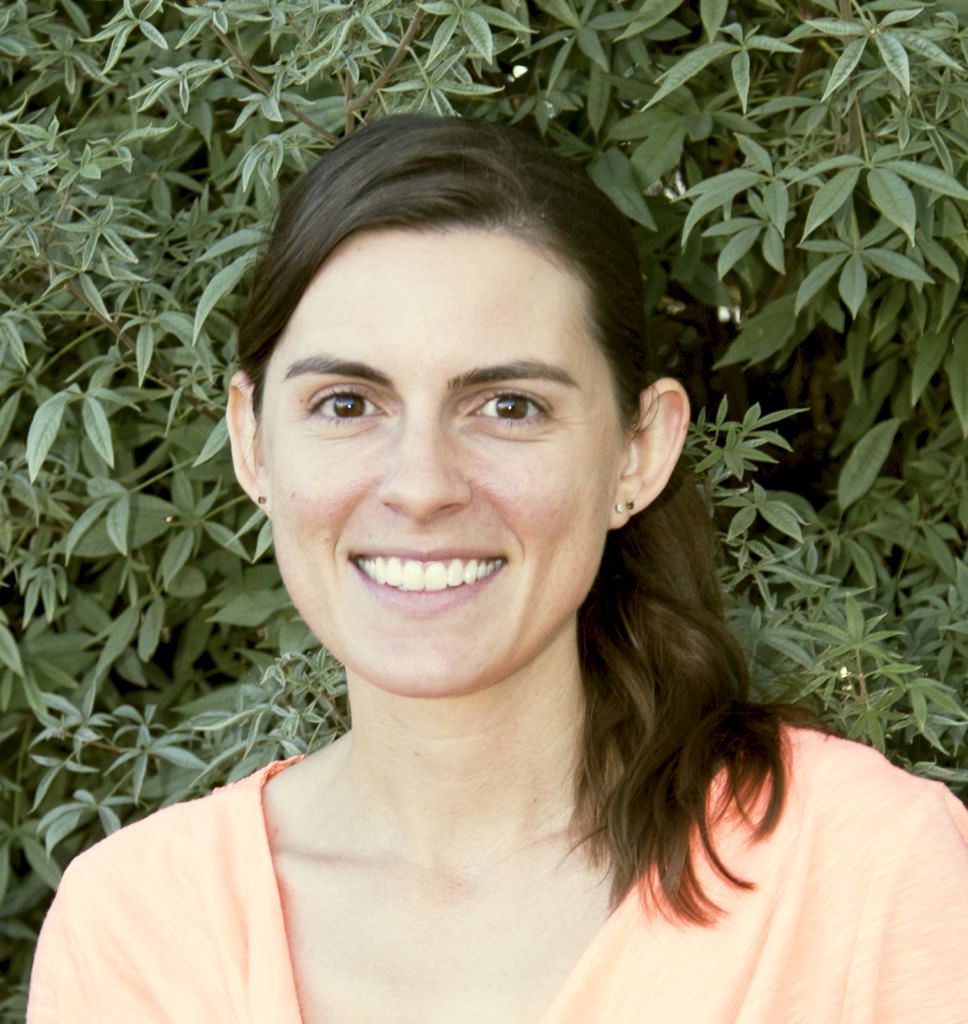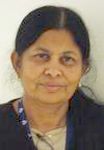 Champa Sengupta -Gopalan
Teacher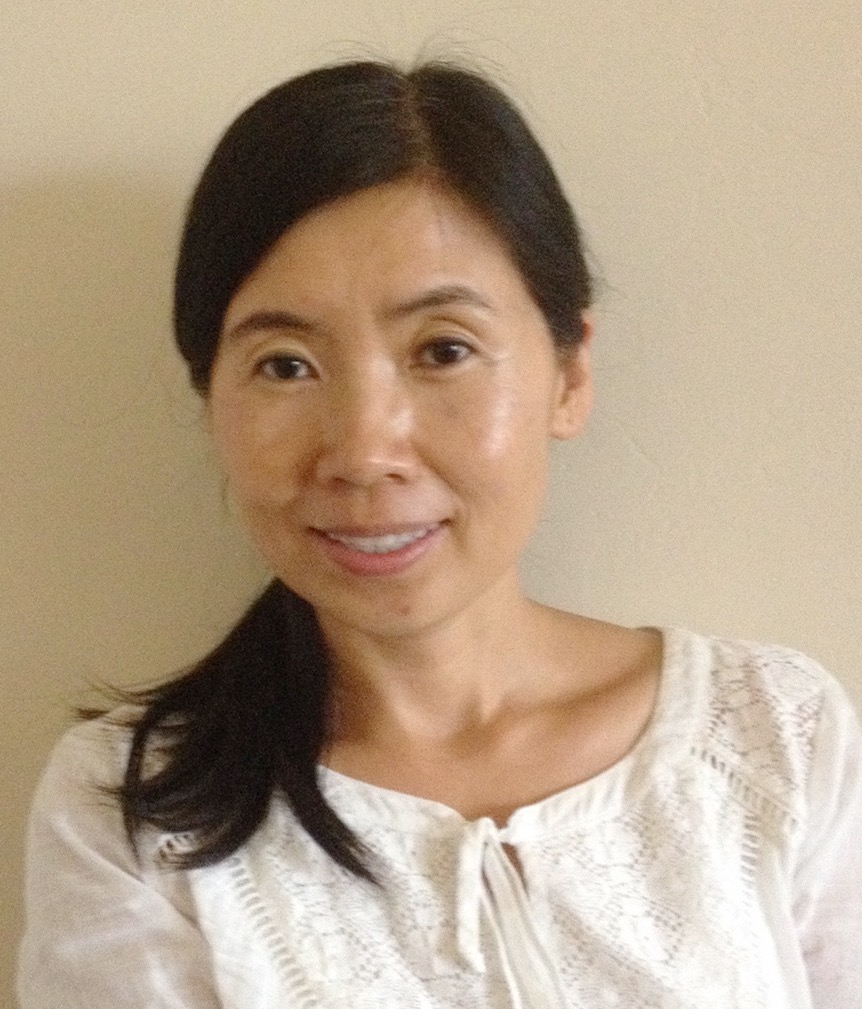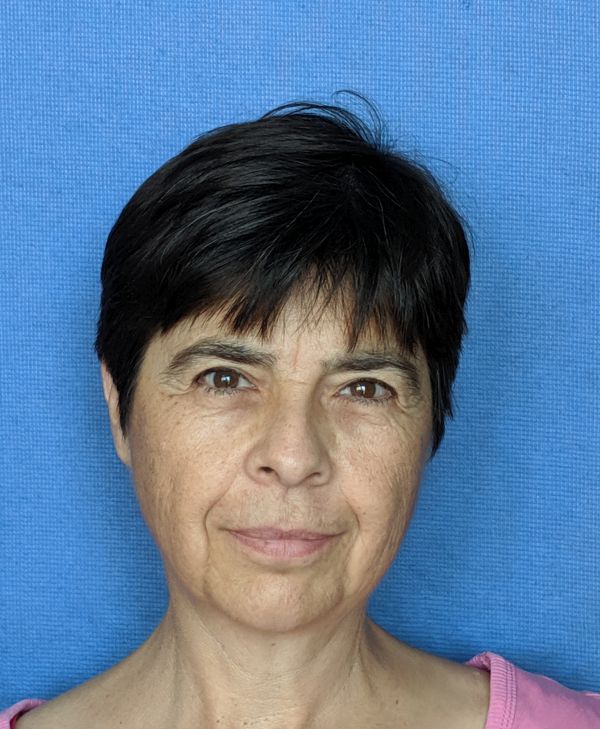 Susanna Salamanca-Riba
Board of Trustees, Teacher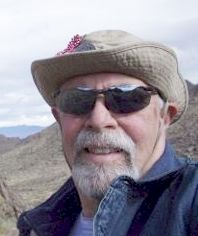 Paul Deason
Board of Trustees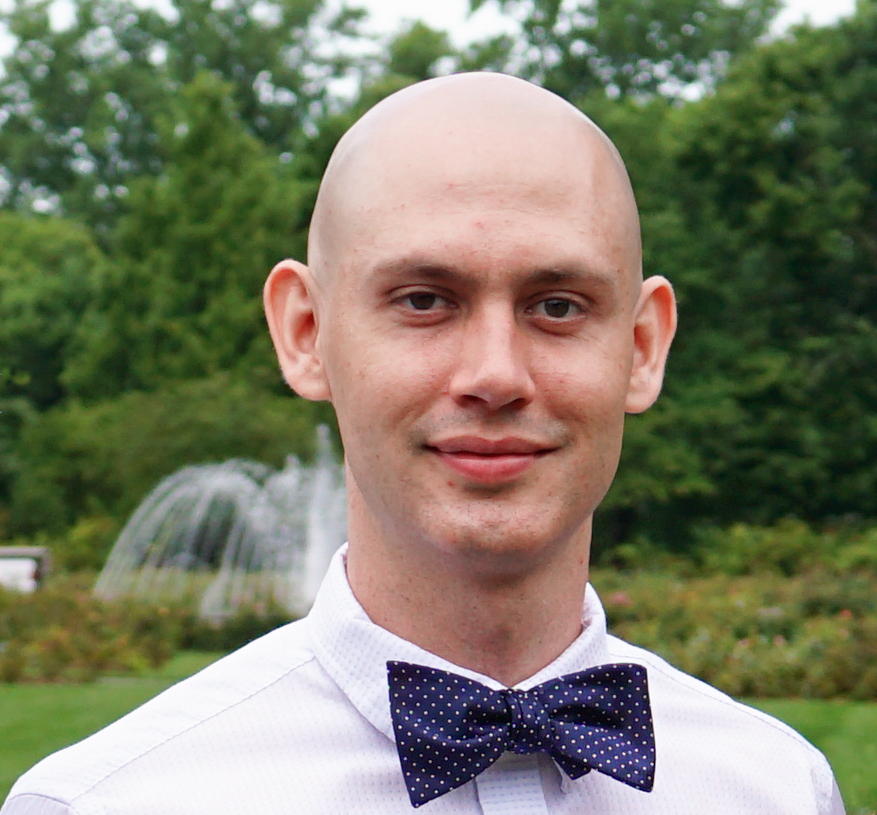 David Gutschick
Board of Trustees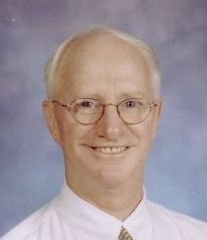 The Late Harry E. Hellmuth
Board of Trustees
Pritish Chamania
Board of Trustees
Arielle Lane
Arielle joined our faculty in August 2015 to teach early kindergarten and kindergarten in the mornings and to co-teach kindergarten through 2nd grade in the afternoons. In 2021 onward she is teaching major parts of grades 1 & 2 and math for a number of grade levels. Her experience with Montessori teaching that she did before moving to Las Cruces shows brightly in her classroom. Added to her expertise is that of a background in science, in wildlife biology.
Biographical Information
Education
B.S. in Wildlife Biology, 2008, West Texas A&M University
M.A. in Education with Reading Specialty, 2019, New Mexico State University
Certified in Grades 4-8 Science in public education, Texas
Certified in Grades EC-6 in public education, Texas AMS (American Montessori Society)
Elementary 1 Credential Barton Dyslexia training course and tutoring
Certified in First Aid/CPR/AED
Prior teaching experience
2012-2015 Lower Elementary Guide (lead teacher), Mountain West Montessori School, El Paso, TX 2011-2012 Upper Elementary/Lower Elementary teaching assistant, Mountain West Montessori School, El Paso, TX 2009-2010 Pre-kindergarten teacher, Coronado Baptist Church Daycare, El Paso, TX 2008 Teacher aide, First United Methodist Church, Canyon, TX.
Elizabeth Brasher
Elizabeth joined our faculty in September, 2013, to teach English, becoming a full-time teacher of a number of subjects in 2017.  She has developed a calm and effective teaching style from experience ranging from pre-school to university level. She expanded her teaching to embrace social studies, music, and physical education. In 2019 she became Deputy Head of School, being involved in critical reorganization of subjects and of the logistically challenging schedules for students and teachers. She also is a key advisor in meetings of the Board of Trustees.
Biographical Information
Teaching Experience
Adjunct Instructor, New Mexico State University: Aug. 2011-present.
Instructor of Record for eleven courses, including Writing in the Humanities and Social Sciences, Introduction to Creative Writing, Business and Professional Communication, Rhetoric and Composition.
Online instructor for two of the above courses. Experience using Blackboard and Canvas learning platforms.
Graduate Assistant, New Mexico State University: Aug. 2006-May 2011.
Instructor of Record for nine courses, including Rhetoric and Composition, Writing in the Humanities and Social Sciences, and Introduction to Creative Writing.
Writing Center Consultant, New Mexico State University. Aug. 2006-May 2009.
Education
Master of Fine Arts in Creative Writing (Poetry), New Mexico State University. May 2011.
Creative Thesis: Witch Tests. Advisor: Carmen Giménez Smith, MFA. 3.9 cumulative G.P.A.
Master of Arts in English (Literature), New Mexico State University. May 2009.
Master's Essay: "Understanding Emily Dickinson and Female Self-hood in Fascicle Twenty." Advisor: Dr. Ryan Cull. Bachelor of Arts in English (Minors in History and Religious Studies), New Mexico State University. May 2006.
Undergraduate Honors Thesis: "Creating Equal Men: Antebellum Models of Masculinity in Three Novels by Herman Melville."
Advisor: Dr. Andrew Wiget. Distinction in University Honors.
Other Professional Experience
Assistant Editor, Bone Bouquet journal. Jun. 2010-present.
Associate Editor, Puerto del Sol literary magazine. Aug. 2009-May 2011.
Writer/Reviewer, Elevate Difference (Feminist Review); elevatedifference.com. July 2010-April 2011.
Grant Writer, Puerto del Sol literary magazine. 2010.
Textbook Reviewer, Paideia 12: English 111 at New Mexico State University. (Volunteer position).
Spring 2009. Assistant Editor, Puerto del Sol literary magazine. (Volunteer position).
Fall 2006. Awards and Honors NMSU Teaching Academy Distinguished Member.
April 2011. Academy of American Poets University Prize. 2011.
Wilson and Samoza Poetry Prize. 2009.
Joseph H. Forsyth Endowed Memorial Scholarship. 2004.
Yulin Zhang
Yulin joined our faculty in August, 2017, to teach Mandarin Chinese.  She teaches our students from kindergarten on, as they learn to read, write, and speak Chinese in five weekly classes each (three longer classes during the pandemic 2020-21).  She is a native speaker, born in China, while also masterful in English, having lived in the US for fourteen years.  She had not taught Chinese as a course previously but her teaching trial went very well and her technique quickly developed to a very high standard. Her students learn not only reading and writing but also conversation, which is rare in classes for non-native speakers.
Biographical Information
Education
B.A. US equivalent: Chinese Literature, Xi'An University, Shaanxi province, China
Relevant Experience:
Newspaper reporter, Xi'An
Participant in US-China joint venture
School volunteer, Xi'An, Beijing, Los Angeles, and Longmont, Colorado
In 2014 she moved to Las Cruces with her husband, a research meteorlogist, and her two children, Andrew and Emily.  She loves cooking, baking, gardening, hiking, and travel.  Our students have prospered from her teaching, with a number of them taking the challenging HSK Exam.
Lou Ellen Kay
Lou Ellen is our founder and a life-long teacher.  Beginning in January, 2007, she organized the Board and worked on the incorporation, certification as a non-profit, siting, recruiting, engaging volunteers, getting an architect and contractor, and many other tasks.  With the help of her family and friends, the school opened to classes in August, 2009.  She is the Head of School, running all school operations with oversight of the Board of Trustees as their sole employee (this is the optimal structure of governance, accepted by the accrediting agencies). The mission to which she dedicates our school is on our website.
Lou Ellen teaches approximately half-time, the rest of her time given to administering the school.  She has taught classes in science, biogeography, Chinese history, cursive writing, reading, archery, art, and making.
As Head of School she recruits students and teachers, maintains student records, creates the extensive weekly newsletter, works with teachers and the Board to plan operations, reviews teachers, provides students with both discipline and loving support, and develops and leads field trips.
Biographical Information
Education
Ph. D., Biology, City University of New York, 1984.
B.S., Botany, Colorado State University, 1969.
Relevant Experience:
Science:
She is an internationally published scientist with appointments at Los Alamos National Laboratory, the Plant Genetic Engineering Laboratory at New Meixco State University and Dona Ana Community College, as well as at CSIRO, Canberra, the Australian federal research laboratory, as a Herbarium Fellow at the New York Botanical Garden, and as a Consultant at the Smithsonian Institution.
Teaching:
She has taught as a teaching assistant during her Ph. D. studies, as a student group advisor (see below), as an instructor in biology and in anatomy and physiology at the university level, for 19 years.  She was awarded a Letter of Recognition for Teaching Excellence from President of NMSU, 1990. She has five years experience teaching as a parent/assistant in elementary school classrooms: two Las Cruces schools as well as schools in Canbera, ACT, Australia, Palo Alto, CA, and Arlington, VA.
Additional details are in her letter of nomination for the Purpose Prize, for people over 60 who are combining their passion and experience for social good.  While she didn't get the award among 800 nominees, we'd like to share her story in a post that is viewable here.
Vince Gutschick
Vince joined his wife as she founded the school in 2007, as business manager, bookkeeper, IT person, publicity manager, handyman… He became Chair of the Board of Trustees in 2009. Using his PhD degree in chemistry/chemical physics and the experience of his long career in scientific research, teaching, and management, he has taken to teaching science and technology.
Keeping up with science, for teaching our students and for the fun of it: Vince has a science segment on KRWG-FM, 90.7, Science Digest, each Tuesday, 8:45 AM and 6:45 PM.  He does segments now and then on KTAL-LPFM, 101.5. He is the principal maintainer of the LCA's core website, lascrucesacademy.org.  He has also developed two more websites, lcaoutreach.org (landing pages for a full-length analysis of the habitability of planets and for international travel), science-technology-society.com (popular to research science).  He's working with his final NMSU graduate student, Shigang Liu, modeling rainwater infiltration across a landscape on the Jornada Range.  He occasionally reviews manuscripts submitted to international journals.
Biographical Information
Education
B.S., Chemistry, University of Notre Dame, 1966, summa cum laude
Ph. D., Chemistry, California Institute of Technology (Caltech), 1971, formally awarded 1972
Relevant Experience:
Science:
Vince teaches science to the older students at the LCA.  He draws on his scientific career that began when he decided to become a scientist at age 8.  His first independent research was as an NSF Undergraduate Research Fellow at Notre Dame.  Over the years his career led to Berkeley, Yale, Los Alamos, and New Mexico State University.  He has 70 peer-reviewed publications in chemistry, physics, biology, agronomy, remote sensing, and other fields, and a patent.
He also teaches computer programming to students in grades 3-8, with Scratch for the younger students and Python 3 for the older students. He also helps teach math to students in grades 6-8.
Teaching:
Vince taught as a teaching assistant at Caltech, otherwise on fellowship.  He taught general chemistry and quantum mechanics at Yale on a 2-year term appointment as J. W. Gibbs Fellow.  At NMSU he taught 13 different courses in biology and allied fields.  He now teaches the older students, grades 4-8, at the Academy, drawing on this career experiences and the equipment and supplies accumulated over the years.  Also of value in his teaching  and that of his wife and Head of School, Lou Ellen Kay, are their experiences in travel and living in 40 countries, mostly with their son and now also their daughter-in-law; they share the knowledge of different cultures with students in class and in special sessions.
Business management: 
Vince has over 30 years' experience in managing funds, first in federal grants awarded to him and his colleagues, then as volunteer treasurer for several organizations, and now as financial manager for the Academy, concurrently with running a (quite) small scientific consulting business.  He learned QuickBooks for double-entry accounting, applying it from the start of the school.  He applies his lifelong expertise in computers for Academy functions that include website development and management, shared with son David Gutschick.  Vince is committed to the mission and vision of the school developed with Lou Ellen and the Board of Trustees.
David Gutschick
David is an integral part of the Academy and has been from its start.  He was critical to recruitment of students, physical preparation of the school at its starting location on the Downtown Mall, business and financial planning, and computer operations, especially in website development and management.  He joined the Board of Trustees in 2009.  After completing his undergraduate engineering degree he took a year off to dedicate to founding the school.  David is our go-to person for intricacies of Web and computer functions.  He is integral to our operations planning, organizational planning, and our effort to obtain accreditation from the top accrediting organization, the Independent Schools Association of the Southwest.
Keeping up with science and technology: David finished his Ph. D. in material science and engineering at the Ohio State University in August, 2018, based on research with laser tweezers, high-resolution video, and computer models of mechanical responses to characterize gels such as those usable for artificial skin for burn victims.  He moved to Sunnyvale, CA, in March 2020 with his wife, Yi Li, an Apple engineer.  He founded a small enginering company and then became a machine learning engineer for Fitbit in December, 2020.
Biographical Information
Education
B.S., Mechanical Engineering, California Institute of Technology (Caltech), 2008
Ph. D., Materials Science and Engineering, the Ohio State University, 2018.
Relevant Experience:
Technical Expertise:
David has wide range of skills, from carpentry to mechanics to computer programming and website operations to resource management.  He helped set up the premises at our first rented facility.  He now is critical to maintaining and improving t he school website, including adding financial and reporting functions through the website.  His Ph. D. studies involved high-tech methods that he mastered and greatly improved, such as for laser tweezers to manipulate tiny spheres and optical imaging pushed to the limit to infer mechanical properties of gels for application in such fields as engineered skin replacement using reconstituted collagen.  He now lives in Cupertino, CA, with his wife, Yi, who is employed as an engineer at Apple headquarters.  He is starting his own engineering business.
Business Management:
David has been a continuous presence in all the business planning for the school.  He took the lead in finding our first site (a task of surprising complexity, on both physical and regulatory levels).  He designed our initial student recruitment method and continues to perfect it, particularly via our website presence.  His skill in website development and security is essential to our operations.  As a Board member, David excels at finding resources, intellectual and financial, to advance the school mission and vision.  He and his father, Vince Gutschick, designed the ultimate facility for the school, should we attain our goal of growth to 350 students in grades early K through 12.
Paul Deason
Paul is the owner and operator of a private business, STAT, for statistical consulting, as well as a consultant to state and federal agencies.  He also holds a Ph. D. in educational administration. He is one of the first members of the Board of Trustees.  Paul is a resolute supporter of the LCA with his advice, on and off Board meetings, his support offered as funds and as materials, and his links to state and federal agencies.
Biographical Information
Education
B. S., Physics, University of California

M.S., Physics, University of California; Physical Education, Experimental Statistics, and Anthropology, University of New Mexico
Relevant Experience:
A former US Marine, he is President of Science Technology Analysis Team LLC based in Las Cruces, New Mexico, a private company engaged in plans and policy analyses for areas as diverse as emergency preparedness and mitigation, and sustainable, culturally-sensitive economic development in Southern New Mexico.  Dr. Deason served in the US Department of Defense for over 30 years, retiring as an Army Analysis Fellow.  In 1987, at Trinity College, Cambridge (UK) he was elected a Fellow of the Royal Statistical Society (England).  From 2012-2015 he served NM Governor Martinez as a Director of the New Mexico Spaceport Authority.
Paul is on the boards of the New Mexico Spaceport Authority and the High Tech Consortium of Southern New Mexico.  He is a longtime leader in the Boy Scouts of America.
The Late Harry E. Hellmuth
Harry served on our Board from 2008 through early 2018.  He died in hospice in April, 2018.  We appreciate his long service and his benefit to the Academy.  We were introduced to Harry via his teaching of history and government at Las Cruces High School, where he was the favorite teacher of many students, including David Gutschick, who serves on the LCA Board.
Harry Edward Hellmuth, Jr.  (Lt. Col., US Army, ret.) died peacefully at 2 AM on April 10, 2018 at La Posada Hospice in Las Cruces, NM, following a fall and a hospitalization.  Harry was born in Chicago, IL, on December 12, 1929, on the South side, a true Chicagoan and fan of the White Sox.  He was the son of Harry Edward Hellmuth, Sr. and Lillian Jenner, both of Chicago.  He received a B. A. in sociology and in political science from the University of Illinois, leading to a long career in the Army and in education.  Harry joined the Army in 1954, having graduated as a Distinguished Military Student and being commissioned as a 2nd Lieutenant in the regular army.  He held many responsible positions, from platoon leader to commander of an 800-man field artillery battalion.  He served in staff positions dealing with personnel, logistics, operations, and training.  He conducted numerous investigations under the Uniform Code of Military Justice as part of general courts-martial proceedings.  Harry headed a Defense Nuclear Agency inspection team whose responsibility was to determine the safety, reliability, and security of the US nuclear weapons inventory worldwide.  His team ensured that no personnel in charge of the weapons had behavioral or mental problems nor used mind-altering drugs, jeopardizing the security or safety of the weapons.
Following his discharge in 1976 as a lieutenant-colonel, Harry embarked on a career in real estate, first as owner of a property management firm, providing contractual management and maintenance services for over 500 units in Albuquerque, NM.  From 1987 to 1992 he worked as a realtor in that city.  In 1992, he took to his creative form, designing and constructing stained glass for his company, Don Quixote Stained Glass.  His most recent home in the Boulders community here in Las Cruces had a number of his beautiful pieces.  In 1994, Harry then turned to education, as a gifted and beloved teacher at Las Cruces High School for Advanced Placement European history, US government, and economics.  He was the favorite high-school teacher for many students, including David Gutschick, son of the author of this obituary, Vincent Gutschick.  He received his secondary licensure certificate, of which he was justly proud. Harry then took his talents to New Mexico State University, supervising student teachers from 2000 through 2008.  He evaluated their teaching skills and advised them on improving their presentations and lessons.
From 2008 through 2017, Harry was an active and loyal member of the Board of Trustees of the Las Cruces Academy, a non-profit private school situated first on the Downtown Mall in Las Cruces and, from 2012 to date, in Mesilla, NM.  Harry gave calm and sage advice, a wonderful counterpoint to the fabulous series of cars that he enjoyed.  He is missed.  He bequeathed the residue of his estate to the Hellmuth Military Science and Aerospace Studies Endowment in the Department of Military Science and Aerospace  Studies, in the College of Arts and Sciences at New Mexico State University.  Col. Hellmuth will be cremated and his ashes will be buried with full military honors at Arlington National Cemetery.
Harry outlived many friends, his parents, and his brother, Eric.  This obituary was composed by long-time friends Dr. Vincent P. Gutschick, his wife, Dr. Lou Ellen Kay, and their son, David D. Gutschick, all of whom are founders and members of the Board of Trustees of the Las Cruces Academy, where he served so long and well.
Yolanda Guevara
Yolanda rejoined us in 2019, having taught Spanish in our first year of operation, 2009-10.  She stepped out to meet family needs and now we welcome her back.  She has a master's degree in Education and almost 30 years of classroom teaching experience.  Yolanda takes over Spanish teaching from our long-time successful Elizabeth Brasher, who has expanded our program in English and had taken on part of the tasks of school administration.  As with all of our teachers, Yolanda has had a security clearance.
Biographical Information
Education
B.A., Education, Western New Mexico University in Silver City, NM, 1971

M.A., Education, Western New Mexico University in Silver City, NM, 1976
Teaching Experience
1971-1971(May) taught 4th, 5th and 6th grade in Lybrook, NM
1971-1971 taught 2nd and 3rd grade in Lybrook. NM
1972-1997 taught 3rd, 3rd/4th and 5th grades in The Las Cruces Public Schools.
1998-2007 did substitute teaching for The Las Cruces Public Schools.
2007-2012 did tutoring in reading in a bilingual setting for The Las Cruces Public Schools.
2009-2010 worked with The Las Cruces Academy teaching reading and Spanish for the K-1st grade.
2019(January)-2019(March) worked with The National Assessment of Educational Progress as a test monitor working with 4th and 8th graders.
Awards and Honors
Was selected as Who's Who among America's Teachers in 1995.
Was invited to join Alpha Delta Kappa Honorary Sorority in 1976 but resigned in good standing in 1998.
Katie Bushma
Katie joined us in late January, 2021, as our early kindergarten / kindergarten teacher, when Arielle Lane accepted a job directing a preschool.  Katie hit the ground running.  She also splits her time doing some classes for grades 1 & 2. Katie has our young students learning reading, writing, phonics, social studies, and science, even writing poetry.
Katie holds a bachelor's degree in early childhood education from New Mexico State University, with a minor in psychology, a perfect combination.  She did her student teaching in several different preschools, summer camps, and day-care centers, and did substitute teaching in the Las Cruces Public Schools.  She has a history of volunteering in the community. She has a command of phonics, which is crucial for teaching our youngest students.  She also has CPR certification and, like all our other teachers, has an FBI background check.
Susanna Salamanca-Riba
Sue has volunteered since 2018 to help teach math at all levels.  She was particularly helpful when we had to teach remotely via Zoom. In 2020 she also chose to join our Board of Trustees, with the Board being unanimous in electing her. Sue brings to the Board another perspective from higher education, having been a Professor of Mathematical Sciences of long standing at New Mexico State University.  Her research and teaching lay in geometry and topology. She holds a Ph. D. from the Massachusetts Institute of Technology (the esteemed rival to Vince Gutschick's Caltech).
Champa Sengupta-Gopalan
Champa is our latest member of the LCA Board of Trustees. She brings a long perspective on education and its link to the corporate world, from her academic career spanning her Ph. D. research at the Ohio State University, postdoctoral work at the Stanford School of Medicine, corporate research at Agrigenetics and the International Plant Research Institute, and a long and productive finish at New Mexico State University.  We'll seek an image of better resolution for her posting.
Pritish Chamania
Pritish is a Senior Consultant at Omnia, Data Science team. He has over 7 years' experience in AI application design, and leading development on cloud and other frameworks. At Deloitte he has worked for clients in multiple industries such as retail and commodities with strong focus on executing systems with scalable automated AI workflows in cloud, operating under high production loads.
He joined our Board of Trustees at our meeting of 3 November 2019.  He agreed to become Treasurer and was duly elected then.  This made Board Chair Vince Gutschick's work as bookkeeper and financial planner independent of the position of Treasurer.   As Treasurer Pritish reviews the budgets, past and present, with a sharp quantitative eye.  He provides the Board with financial planning points.