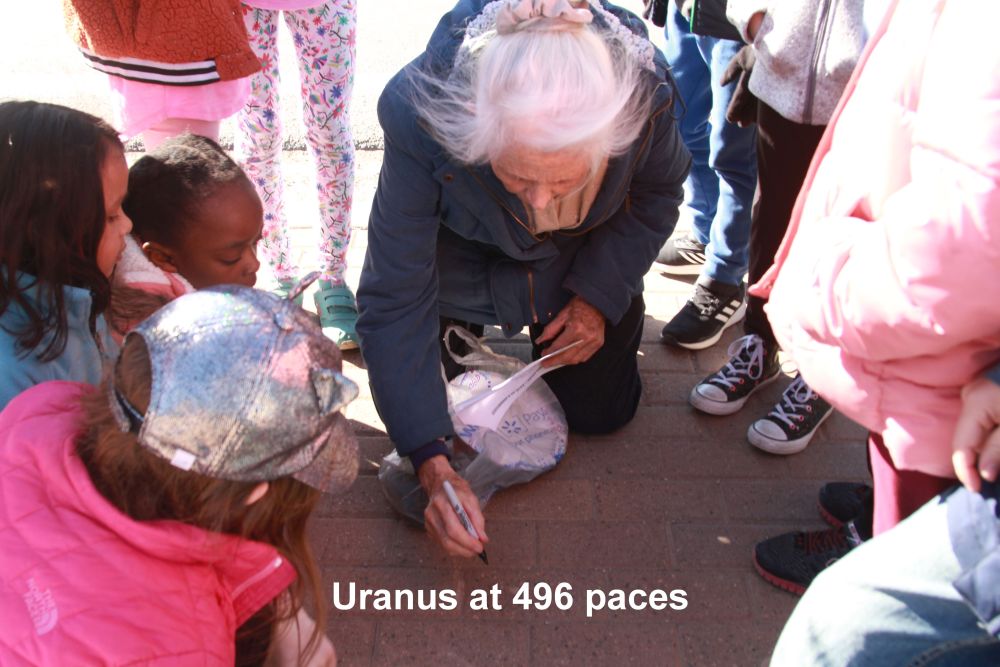 Unite Gallery Error:

Gallery with alias: solar_system_walk_2019 not found

20 December 2019: pacing off the distances to the planets.   Students joined teacher and Head of School Dr. Lou Ellen Kay to walk down Avenida de Mesilla, placing scale models of the Sun and the planets at appropriately scaled distances.  Starting from the Sun,...